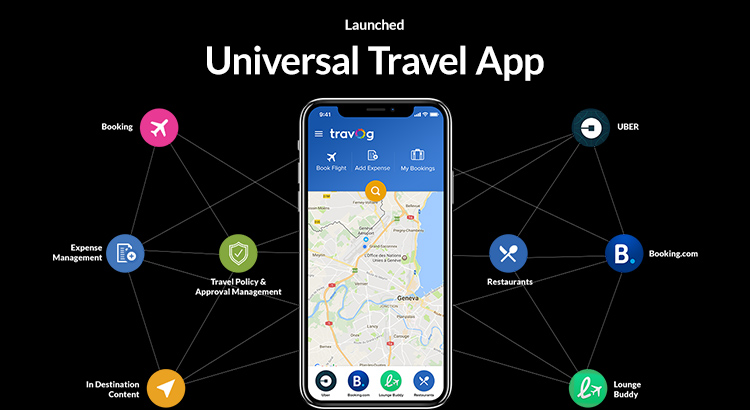 During ATM Dubai 2018, QuadLabs launched its Universal Travel App – "Travog". Travog empowers corporate as well as Leisure travelers to book their travel from the same platform and provides multitudes of options from various suppliers and TMCs across the world.
Travog is a unique travel app which provides both business and leisure customers to book Flight, Hotel, in-destination content like Uber, Lounges, Meeting rooms, Restaurants, etc. from the suppliers of their choice. Travelers now do not need to go to various apps provided by their TMCs, OTAs, Airlines or service providers. Travog not only let the user to book their travel but also consolidates all purchases in an expense reports for each trip.
This universal travel app also validates the expense policies for corporate travel and sends notifications to manage approval work flow.