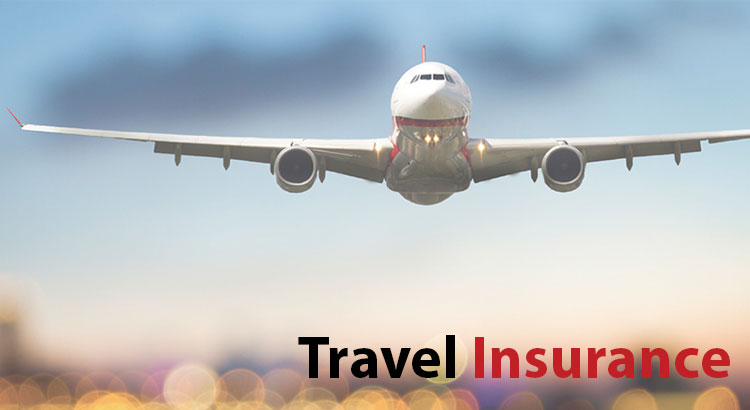 Do you provide Travel Insurance online?
Do you provide Travel insurance to your customers? Travel insurance can come in extremely handy for any International travellers to cover unforeseen medical emergencies, lost baggage claims, flight delays and cancellations. It also provides the Travel Agency an opportunity to not only cross-sell but also provide a comprehensive service to a traveller. In today's competitive scenario, it will serve agencies better to be pro-active and recommend the right insurance to the traveller and explain the benefits thereof.
While the trend of including travel insurance at the time of check out has become the norm over the last 4-5 years, some are even beginning to offer stand-alone travel insurance regardless of the fact if the traveller books the actual travel with them or not. www.tbiholidays.com is one example of a leading agency that now sells Travel Insurance as a product on their online portal.
So which Travel Insurance company is the right partner for you and your customers? The choice could vary depending on the country of origin as well as the destination countries. Here is our list of some global Travel insurance providers to help you decide.
Aon Taeds- Taeds provides specialized insurance broker in tourism industry. AON is a leading company in insurance brokerage and consulting along with Taeds provides the most advanced solutions for wholesalers in tourism industry, travel agencies, airlines and other stakeholders in the travel industry. The company has strong international presence with offices in more than 100 countries.
ASSIST-CARD- It was established in year 1972 as a company offering comprehensive travelers assistance services.  More than just travel insurance, it provides dedicated service and assistance. And with their ever-expanding network present over 105 countries. It designs variety of products for travelers of all kinds. ASSIST-CARD provides professional assistance is available through a phone call.
Karvat- Karvat group was founded in 1952 head office located in Mumbai, India. They offer transparent and personalized services to the customers. It provides flexible insurance plans to suit the customer needs and world class support any time.
Travel ace– The Company is operational since 30 years and serves 150 countries. In Brazil since 1993, Ace Travel now serves over 3000 agencies and tour operators, with a team of over 100 professionals spread across 17 states.
Intermundial: Specialized tourism broker operational since 20 years and leading the market for risks such as, cancellation, baggage insurance, student accident insurance and all kinds of travel insurance that a traveler might need. Also offers insurance for hotels, travel agencies, tour operators and DMCs.
QUALITAS Assistance– is an American LLC company based out of Florida (USA), dedicated to travel assistance. QUALITAS guarantees its customers high quality services in insurance, reinsurance through a network of global partnerships with the most prestigious insurance companies. It offers services 24/7 365 days multilingual assistance for easy and convenient support to their customers.
Jubilee Insurance Company Limited (JICL) – commonly known as Jubilee Insurance provides a comprehensive range of insurance products for diverse needs, is a pioneer insurance company in East Africa. The headquarters of the company is located in Nairobi, the capital of Kenya, with subsidiaries in various African countries Burundi, Mauritius, Tanzania, and Uganda.
Securite Assurance: The group was established in 1955 with head office located in Beirut, Lebanon. Today it has over 500,000 customers.  Currently present in 12 different countries in the Middle East and Africa. It offers services 24/7 in multilingual operations.
Thank You for your precious time. If you found it interesting, Subscribe Now! To get regular blog updates. If you are looking for assistance related to Travel Insurance, Contact Us Now