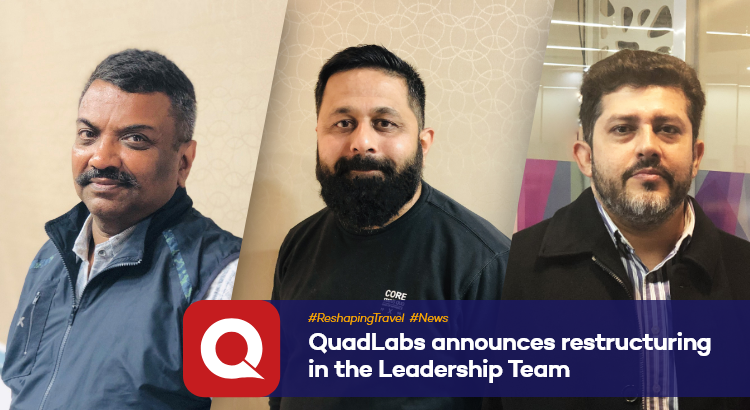 QuadLabs Technologies, a leader in the travel technology space, announces a major restructuring in the Leadership Team in an effort to better align the company as it sees increased global growth.
QuadLabs Technologies today announced a major restructuring in the Leadership team as they see increase in Local & Global demand in their products & services. As a part of the restructuring, multiple business verticals are created internally and each vertical is now headed by Industry veteran. The focus is on making each vertical independent and working towards a common goal of the company.
QuadLabs launched Travog, a corporate travel & expense management system, almost 2 years back in the market. This system is now adopted well and praised by some of the biggest TMCs & Businesses in the world.