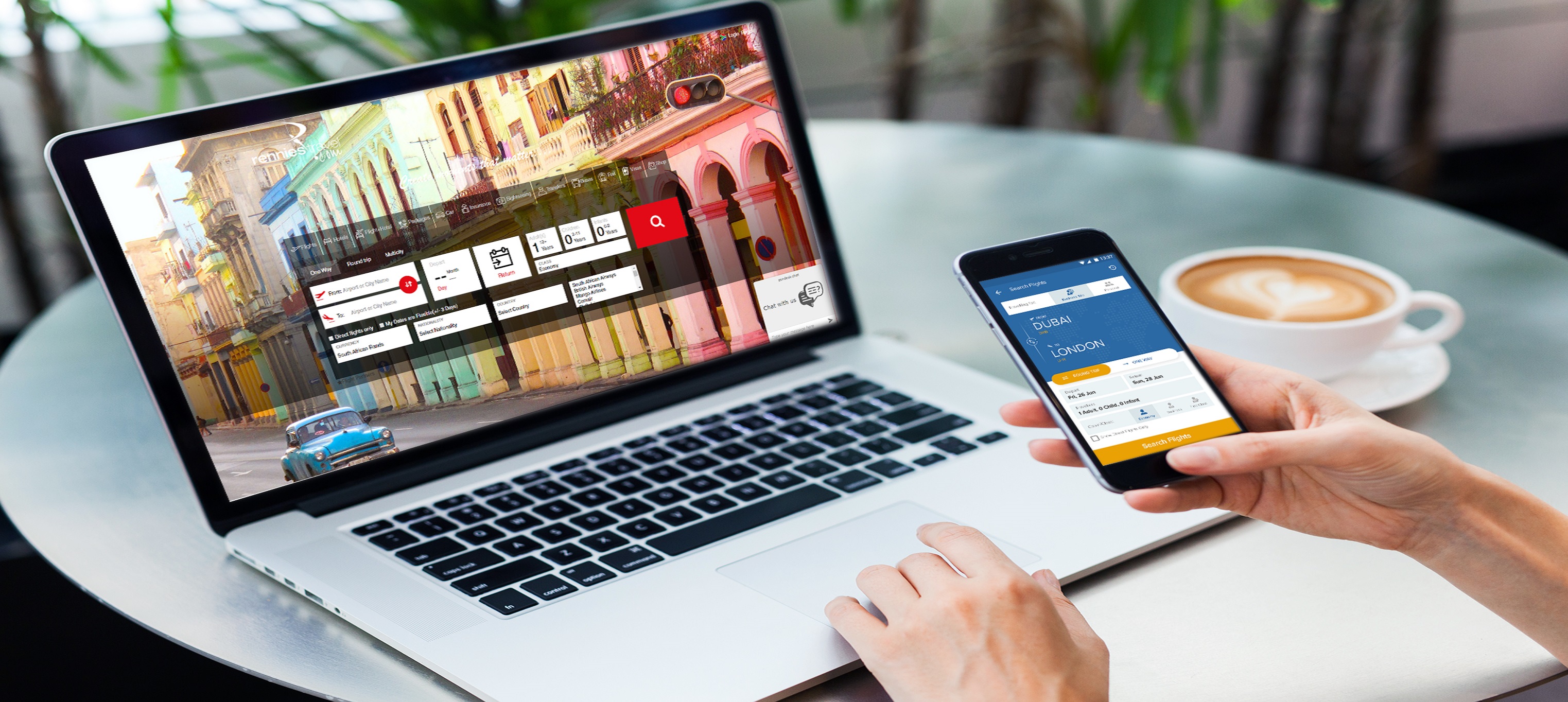 Is Travel Company Needs a Travel Booking System?
Nowadays customer is getting smart, he need everything on his fingertips. The revolution with a due reverence towards technology and high-speed internet created launch pads for travelers across the globe resulted faster and easy travel arrangements done by their own. Nowadays, booking flights and hotels online, finding travel agents/guides, route mapping, travel updates, security information (during emergency) have become a regular practice instead entering into an unfamiliar restaurant with trepidation.
Online Travel market has seen a marvelous wave of growth and brought a change in the perception of consumer's plans to book their trips. It is an amalgam of crucial factors leading to the growth of this Industry. Mobile interfaces have already shown their metal and played a major factor to bring a dramatic change in the user's behavior. Adding to the advancement, the mobile applications are also increasing the business of travel industry up to a large extent. Due to this, it has now become vital for the travel companies to reach out to their customers through a fast, reliable and cost effective way.
A travel booking system allows travel agents to provide customer service through quick search response capabilities, tracked bookings and simple payment platforms that provide multiple payment options.
A travel booking system integrated with all suppliers contracted by Travel Company into system where Travel Agents can view, review, analyze, modify, and select the appropriate services in real-time based on the needs of customers
Travel booking systems helps travel companies to reduce errors in the booking process. Travel companies are better able to track and analyze bookings. In addition, errors can be easily corrected through user-centered interfaces where multiple players across the chain of custody can access, review, and modify offerings.
For travel companies, a travel booking systems provides:
Price comparisons. Travel companies can not only compare supplier prices in real-time based on a criteria of needs and desires, but they can also sort prices based on a number of parameters to reduce search times and increase productivity. It also helps for the customer satisfaction.
Advanced reporting. Travel booking systems offers companies a number of dynamic reporting templates based on specific definitions for enhanced insight into operational success and achievement.
Centralized Mid-Office System. Travel booking system offers centralized system from where travel companies can manage bookings, enquiry, supplier, reseller, customer and admin.
Payment Options. Travel booking system offers multiple online payment options like credit card, debit card and net banking.
Easy Booking Process and Auto Ticket Generation. Travel booking system offers easy booking process and tickets can be generated automatically.
3rd Party Supplier Connectivity. Travel Booking System integrated with all major suppliers (GDSs/LCCs/Consolidators/Aggregators) provided by Travel Company.
Travel booking engines help travel companies enhance both their back-office and customer-facing responsibilities to streamline their business processes, optimize revenue streams and enhance their customer service experience.
QuadLabs Technologies headquartered in India with offices in Brazil and UAE is a premier travel technology company with a focus on delivering world-class technology products to the travel industry. They specialize in intelligent solutions which have a high degree of adaptability to distinct business processes within the travel domain. Their product is a proven platform with several deployments across Europe, USA, Asia, Middle East, Australia, Africa and Latin America and is highly adapted by each market.
;