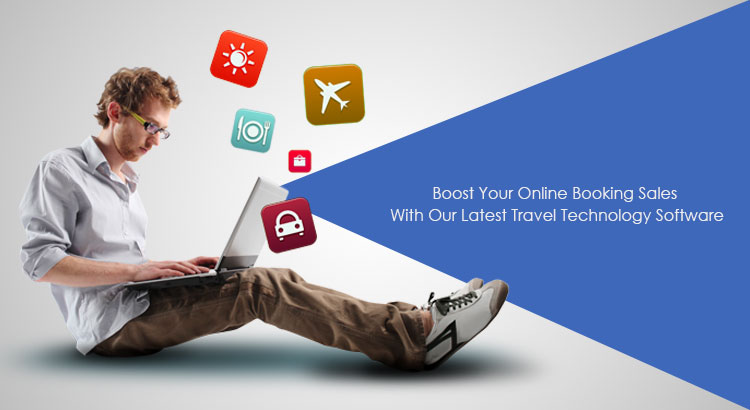 Boost Your Online Booking Sales With Our Latest Travel Technology Software
Traveling is supposed to be a time when you get to let your hair down and relax. It is meant to be de-stressing and joyful. However, often the task of managing a vacation or creating its arrangements becomes daunting. To make things easier, convenient and tension free, travel portals were developed. Travel portals are online reservation management systems that allow you to make reservations for hotels, cars, buses, airlines, etc. at a single platform.
It brings the clients and travel service providers together. With a travel portal one can manage huge number of travelers with relative ease and simplicity.
These online reservation management systems are created with the latest, cutting edge technology in the software arena. There are countless companies making such software, however, for creating a reliable and popular travel portal, you can only rely on the best. The latest travel technology software created by our company for making online reservation management systems has been designed by some of the brightest minds in our software development team. They are immensely qualified, with great expertise and experience in this arena. They have carried out research to assess the travel tools and technology clients look for or expect to see in an idea travel portal. On the basis of this research we have come up with a travel technology software that is best in its class. This latest travel technology software is also very simple to use, high on privacy and security and comes with a user friendly interface.
Our latest travel technology Software comes with some of the most amazing and unique features that will allow you to manage multiple sales channels such as B2C, B2B travel portal, B2B2C and B2B2B.  It will also enable them to offer multiple services such as Flights, Hotels, Package, Cars, Insurance, Sightseeing and Transfers through their online portal. The travel technology software we provide can be integrated with GDSs and third party suppliers for hotels, sightseeing etc. It is an all in one suite to automate your travel agency operations to scale up with agility, flexibility and elasticity
Our travel booking software has been tested to ensure that we deliver scalable solutions for growing your business. With customer base of more than 60 and worldwide integrations with 80 plus suppliers our software has proven its mettle. Our software will help you streamline your business processes, optimize revenue and enhance customer service experience.
Thank You for your precious time. If you found it interesting, Subscribe Now! To get regular blog updates. If you are looking for assistance related to Travel Technology Solutions, Contact Us Now