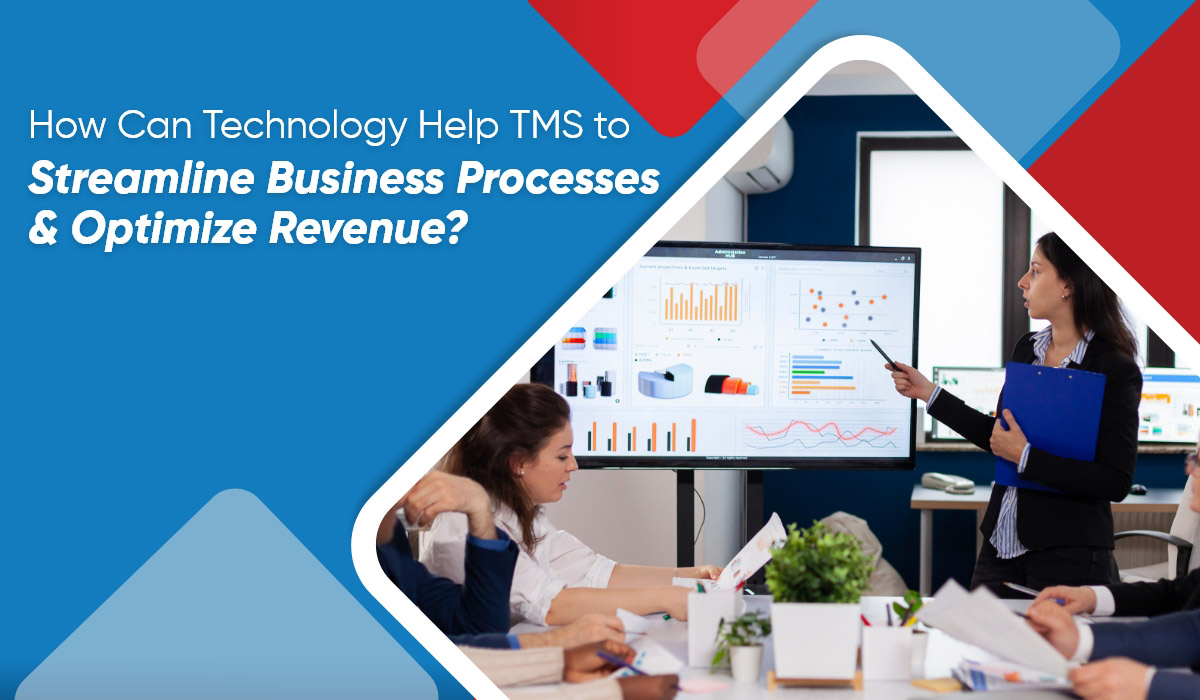 Once life gets back to normal, one of the most sought out experiences today would be to take a trip to make up for the year that we couldn't, which brings back a lot of opportunities for the travel sector to grow. Travel Management System or TMS has gained more traction during this period, which also means that digitization will be at the forefront of the travel and logistics industry, switching the trend to match the era of the digital revolution. Travel management companies can benefit a lot by leaving behind conventional systems and adopting TMS. Curious to know what TMS entails and how it can enhance the profits of a company? This blog will cover all that you need to know!
What is a Travel Management System?
A travel management system assists travel managers in booking trips, tracking, and analyzing business tours or travel. Generally, a travel management system offers travel policies, travel inventory, and reporting features. A TMS also makes clients more independent by promoting self-service and removing aggregators that take extra time and charges. However, it also consists of the complete corporate travel management processes. From the planning phase to applying for travel with legal documentation and monitoring these trips, TMS has several features that simplify and streamline the entire experience so that business clients don't have to make a considerable effort from the planning phase to applying for travel with legal documentation and monitoring these trips. Some of the best Travel Management Systems look after the following aspects:
Ease of booking for managers
Self-booking for clients
Free multichannel 24/7customer support
Substantial travel inventory
Automated travel policy compliance with personalized policies
A future-ready tool to scale and acclimate
Zero extra charges for travel assistance
Centralized invoicing
Travel spends analytics
How can TMS improve operations for Travel Management Companies?
If companies wish to thrive in the ongoing decade and the ones after that, hopping on board with this technological upgrade is imperative. One can choose to look at TMS in a way as an investment that will help travel management companies get a lot done in lesser time and make more profits too. These are ways that Travel Management Systems can bring in more revenue to a travel business:
Streamlined process: While earlier travel bookings and logistics were messy with too many hands in the pot, TMS has reduced the interference of third parties by streamlining the entire process from booking to the actual trip by creating a seamless transition for both travel managers and the customers.
Diminished travel expenses: If everything can be done from one portal and company while most processes are automated, a travel company will be spending much less on the workforce while passing on the cost-benefit to its clients.
Creates valuable corporate travel insights through data: Data analytics of customer bookings and trends is one of the biggest gold mines at the moment. A travel management company can benefit by using this data to generate actionable insights.
Traveling Management Systems have brought the business travel industry an excellent opportunity to recover from the setback of 2020 with its bespoke solutions. We remain optimistic that they will be able to rake in profits with complete travel optimization while enjoying simplified processes.

QuadLabs is one such travel technology company which is accredited and multiple award winner, offering the most appropriate solutions to travel agencies who want to achieve their organizational goals. They are a leading company operating worldwide with extensive expertise in giving relevant technical assistance to companies looking to advance their customer base and revenue.