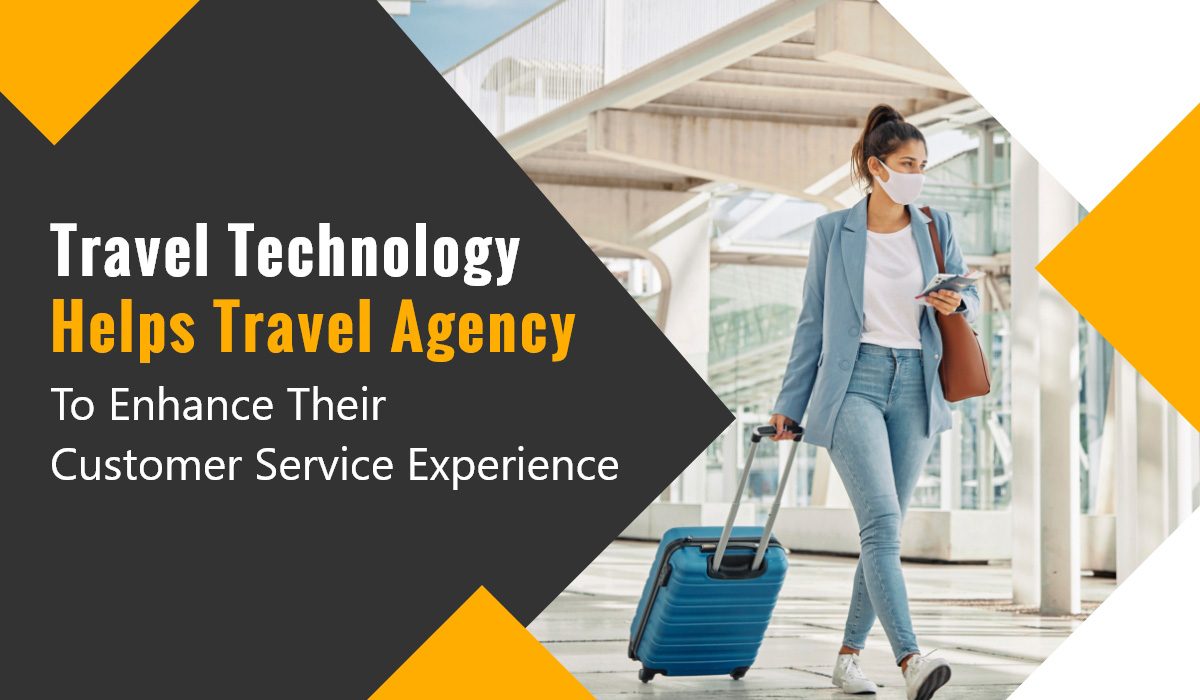 Travel Technology helps Travel Agency to enhance their customer service experience
Technology has not only become an integral part of our everyday life but is it has also revolutionized the way we travel. In the modern age of the internet, traveling has become way easier as people can book flight and accommodation facilities online booking portals and get access to a wide range of travel services at their fingertip through their mobile device. This has all been possible with the introduction of travel technology, which refers to the use of technology in planning trips. Travel agencies all over the world are optimizing travel technology to provide a seamless and convenient travel experience to customers. However, there are many more ways these travel companies can enhance customer service experience significantly using the same technology.
Below are provided with some of the ways tour organizers can provide a better traveling experience to the customers through travel technology:
Quality and cost-efficient tours: With the help of travel technology, travel agencies can reduce the overall cost of the tour package as it enables them to reduce their operational cost significantly. The technology permits the companies with an impressive travel agency booking software that offers integrated business information, front and back-office service, CRM and accounting service, and an automated building service which drastically reduces the labour cost. Apart from that, the travel software further provides the traveler with fast and appropriate information on travel products such as hotel room, flights, cabs, etc., allowing them to save time and effort in planning their trip, which improves customer experience.
24/7 customer support: With more than 80% of travellers' smartphones, travel technology provides an opportunity to them to get their queries resolved any time of the day before and during their travels to enhance their traveling experience. Integration of Artificial Intelligence and chatbots, travelers can get personalized service with instant answers for their frequently asked questions and enjoy the human-like conversation as an ideal travel companion. Not only that, with the help of machine learning and AI tools, the travelers can get insights regarding their preferred travel destinations, accommodation facilities and other travel products based on their interest and behaviour, which will make their travel more convenient and memorable.
Customize travel plans: One of the best ways travel technology can improve the customer service experience for travelers is by providing them an opportunity to customize their travel plans as per their available time and budget. With travel agency booking software and applications integrated with AR and VR Technology, the customers can transform themselves to a completely different location virtually and make an informed decision regarding visiting the place. For instance, they can take a virtual tour of a hotel before deciding to book a room or can witness the views of any tourist attraction and make a decision whether to visit the place or not. This will allow the travelers to get maximum worth from their tour by skipping the places in which they are not interested.
These are just some of the ways travel technology can be useful for both travel agencies and tourists to get a better and improved service experience, which ultimately leads to a positive outcome for every party.
QuadLabs is one such travel technology company which is accredited and multiple award winner, offering the most appropriate solutions to travel agencies who want to achieve their organizational goals. They are a leading company operating worldwide with extensive expertise in giving relevant technical assistance to companies looking to advance their customer base and revenue.