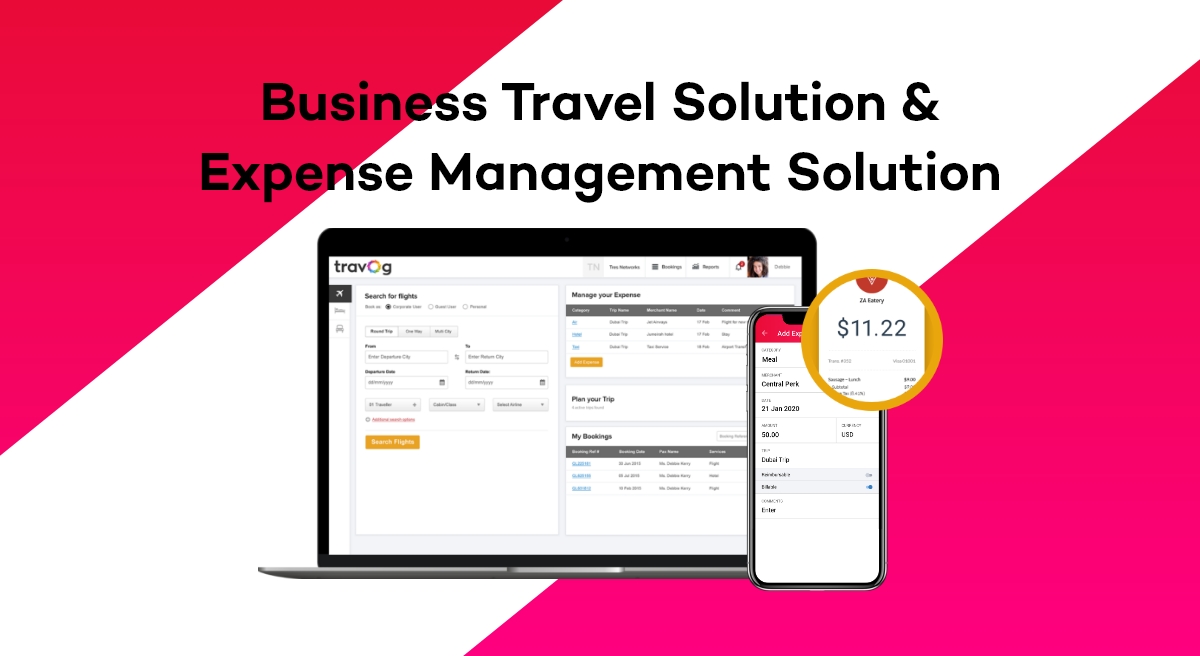 Why Business Travel Solution and Expense Management Solution is necessary for Corporates
Travel is an essential part of any business. As we are drawing close to the end of the pandemic, most of the companies have started resuming their business travels. Be it a sales pitch or a client onboarding, virtual meetings cannot be as fruitful as face-to-face meetings. But the pandemic has brought new challenges in travel management. It has resulted in a change in the travel policy of many companies. Complying with travel policy, ensuring employee safety, and keeping costs minimal — all at the same time, is a tricky task. This is where a travel management system (TMS) plays an important role.
How can a TMS help in corporate travel?
1. Cost-effective travel options
A TMS helps you in finding the most economical option for your travel needs. Each company will have its unique travel policy regarding the expenses for an employee of a particular designation. An intelligent TMS like Travog shows you the best flight and hotel options, taking into account both the traveler's preference and the company policy. You can plan and make all your bookings on a single platform, without depending on a booking agent. This saves from additional service charges on top of the actual cost of the trip.
2. Simplified record-keeping
Keeping track of all the expenses incurred during a trip requires dedicated time and effort. In many cases, record keeping diverts the employee's attention from the actual work for which he/she is traveling. The expense management system developed by QuadLabs is a big time-saver. It registers spending's on prior bookings made, and also allows employees to note down their ad hoc expenses during the trip through a mobile app. When the employee is back from his trip, he can focus on the follow-up activities, and let our expense management system prepare the report for reimbursements.
3. Improved employee satisfaction
A smart business travel solution helps in not just reducing the cost of travel but also keeps your employees happy. The whole itinerary is prepared well in advance, sticking to the travel policy. There is no place for human errors in a digital platform. This avoids non-adherence to travel guidelines issued by the company, and unnecessary hassles while claiming reimbursement. Moreover, the TMS can ensure the comfort of your employee throughout their trip by making suitable travel choices for them.
Who can benefit from travel technology?
Big corporates have a dedicated travel manager to plan the itinerary and make arrangements whenever employees are traveling. On the other hand, small enterprises may let their employees make their bookings themselves. Irrespective of the size of a company, travel technology can bring a huge improvement in adherence to company policy and save costs — all while enhancing employee satisfaction. Does it sound too good to be true? Try out QuadLabs' Business Travel Solution, and see it for yourself.
QuadLabs is one such travel technology company which is accredited and multiple award winner, offering the most appropriate solutions to travel agencies who want to achieve their organizational goals. They are a leading company operating worldwide with extensive expertise in giving relevant technical assistance to companies looking to advance their customer base and revenue.