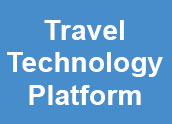 How to Select Right Travel Technology Platform?
In an increasingly difficult economic situation and highly competitive market today the travel agencies are facing unprecedented challenges. Proven travel agencies or new ventures, regardless of the type of their business are tested when it comes to quickly scaling up their online business for the consumers or affiliates. The travel technology companies are looking to add value in this rapidly trend changing travel industry. Good business model is essential to remain at par with the industry trends but at the same time it is challenging to choose the right technology for the travel agency business.
A good technology has become paramount in almost every sector of the travel industry but one should keep few factors into consideration while selecting the best travel technology that expands, optimizes and manages the business. Technology should be such that automates the operations to scale up. Below are few points to keep in mind when choosing the technology for travel business.
On Cloud Technology
Travel agencies are progressively opening up to the idea of switching their business to on cloud based travel agency platforms. It gives low cost of ownership to the travel agents as they do not have to purchase or own server infrastructure but instead can take this service from their technology provider. This also helps the travel agents to stay updated with the industry trends as the service provider maintains and updates the software according to the latest developments in the market.
Accessible and Flexible System
Every business is different from other. What works for one travel agency doesn't necessarily work for another so it is very important that the technology one opts for the travel business should be flexible enough to match the current as well as the future business rules. It should be scalable so that the business can match the forthcoming trends also.
Effective ; User Friendly Sales Channels
Online booking engine, B2B dashboard, call center are few of the important sales channels for any travel agency. It is very vital to have a management system where in sales channels are operative enough to reach existing as well as the fresh market. It should have functionalities for multiple services like flight, hotel, package, transfer and sightseeing and etc. Also travel agents should have leverage to implement the fundamental functions like changing the look and feel of the front office, creating, editing, deleting and organizing pages as per requirement.
Central Back Office System ; CRM
An effective central booking handling interface helps the travel agents to consolidate their business at one place. A good travel management system will have a strong back office tool which can be integrated with booking engine and third party tools. It also helps to manage various attributes and components. Existing and new customer details can be easily managed with the help of customer relationship management tool.
A Platform that Minimizes Manual Processing Work
In a travel agency, the most routine and stressful work goes on in the back office. Be vigilant to pick up a system that addresses the requirements of customer and business associates by bringing significant information to the fingertips of agency staffs, affiliates and business owners to enable them to take decisions. The travel agents should opt for an automated travel management system which saves time as well as the manual processing.
Brand Management System
The travel management system should have tools which help in enhancing the brand. Such features help in marketing and creating network which helps in expanding the travel business. One can look for the features like bulk email marketing, bulk messaging etc. in the travel management system
Intelligent content regulation
One should understand how the travel management system works and how accurately they can aggregate content from different sources. A good travel system helps to create global presence. It should have integrated travel consolidators, GDSs and payment gateways and other multiple features to help in expanding the clientele in new international geographies as well.
Online Security
It is very important to choose a platform that is PCI PA DSS compliant, it ensures that the online payment processing is secure and safe on the online sales channels. It is very important that any travel technology one chooses should hold secure accountability of client details especially payments.
Choosing the right technology platform can lead to great business success.
Thank You for your precious time. If you found it interesting, Subscribe Now! to get regular blog updates. If you are seeking assistance related to Travel Technology, Talk to our experts Now