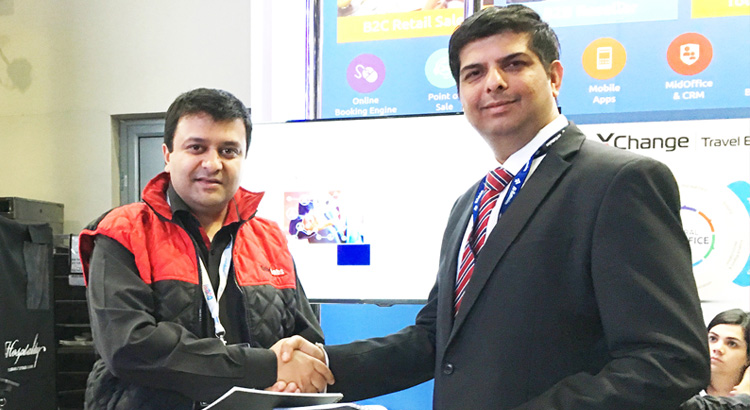 Al-Futtaim Travel signs up as fulfillment partner on Travog for the UAE region
QuadLabs Technologies ; Al-Futtaim inked a strategic business partnership at the recently concluded ATM 2016 at Dubai. The partnership enables Al-Futtaim to be the fulfillment partner on Travog to provide travel content to a growing set of SME customers activated on Travog. At the same time Travog will be rolled out at a preferred tool to the existing business travel customers of Al-Futtaim across the UAE.
Travog is the first ever on-demand Travel ; Expense management system for businesses with pre-book policy compliant system with an internal self-booking tool. The USP is the integrated Travel marketplace of content procured from global travel suppliers and TMCs. The internal engine connects to various GDSs, Supplier system and content providers to provide comprehensive set of travel deals and corporate fares in the single system. Travog mobile app works as a travel companion providing various location based services around the business travel needs. It helps to manage the multitude of hierarchy and workflow within the businesses, at the same time ensuring all their travel related needs are fulfilled through a one-stop solution. System also provides expense management to business travelers to manage post trip expense and the same can be submitted to concerned department for approval.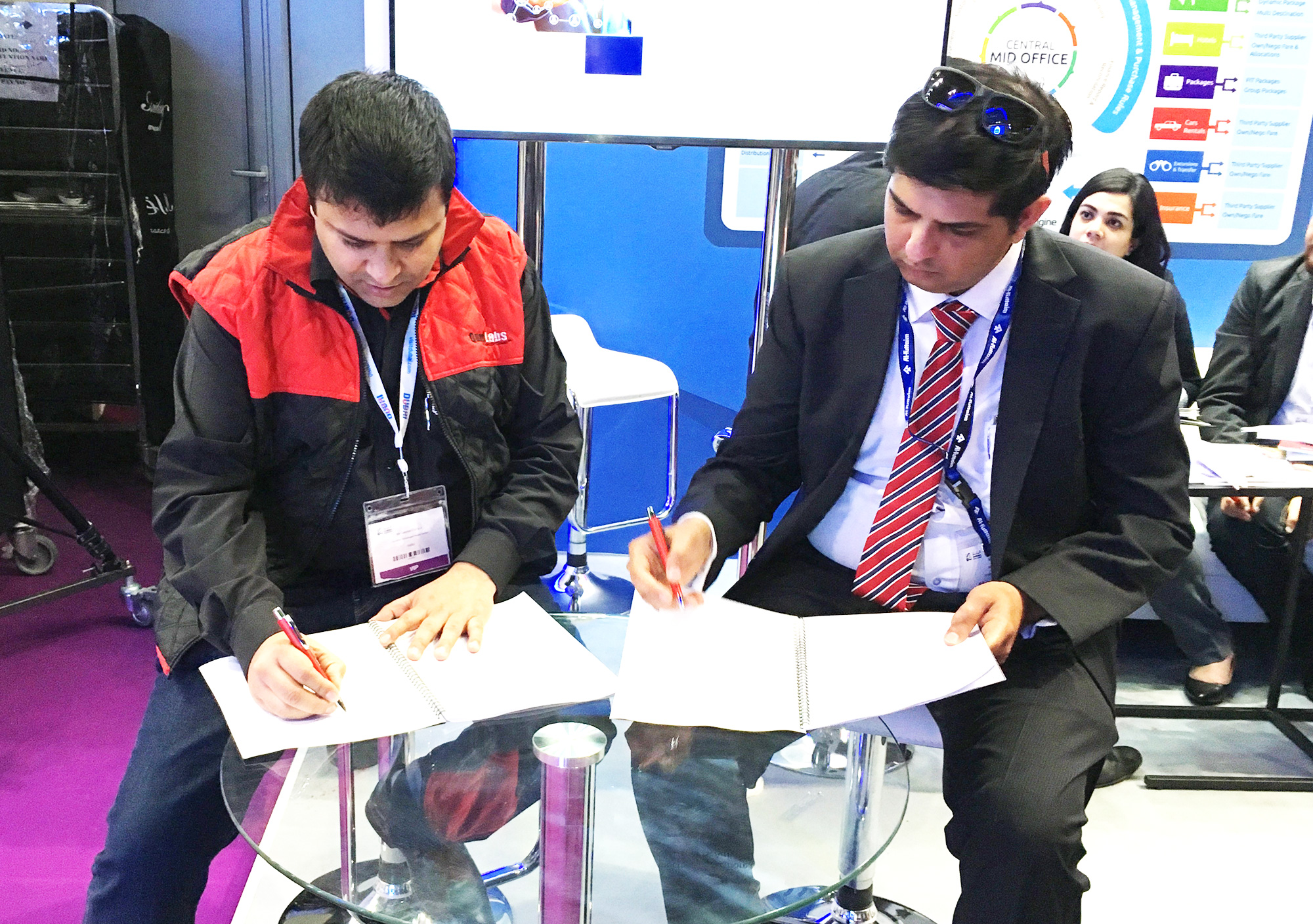 This alliance brings together mutual and a unique opportunity for both the organizations. This corporate tool enables businesses to reduce costs, manage compliances ; expense reports and provide business travelers a user-friendly self-booking tool whilst fulfilling their business travel needs. This long term, strategic alliance will deliver new measurement products for corporate market.
"We are gratified to partner with Al- Futtaim. We believe this partnership is a perfect fit for Business Travel Industry market." said Gaurav Chiripal, Founder and CEO at QuadLabs.
"With the pace the market is moving, successful companies will be those who build the right strategic partnerships to accelerate innovation, growth, and customer value. We welcome the partnership between QuadLabs ; Al-Futtaim." said Micky Bhatia, General Manager at Al-Futtaim Travel.
Al-Futtaim Travel with more than 30 years expertise in providing corporate travel solutions, it is one of the leading and most forward thinking IATA travel agencies in the Arabian Gulf. They have a hand-picked and highly qualified team of travel professionals who understand their customer's requirements – inside out. They are truly experts in the field, combining vast experience, deep product knowledge and an unrivalled commitment to their customers. Al-Futtaim operates through more than 200 companies in 30 countries in the GCC and Greater Middle East, extending to Africa, Australasia, Europe and South East and North Asia. They represent major international principals, manufacturers and suppliers from Japan, USA, UK, Switzerland, Sweden, France and Germany. They operate across industries as diverse as automotive, retail and wholesale trading, distribution, real estate development, leisure and hospitality, insurance and financial services.
QuadLabs Technologies headquartered in India with offices in Brazil and UAE is a premier travel technology company with a focus on delivering world-class technology products to the travel industry. Specialize in intelligent solutions which have a high degree of adaptability to distinct business processes within the travel domain. Our product is a proven platform with several deployments across Europe, Asia, Middle East, Australia, Africa and Latin America and is highly adapted by each market.