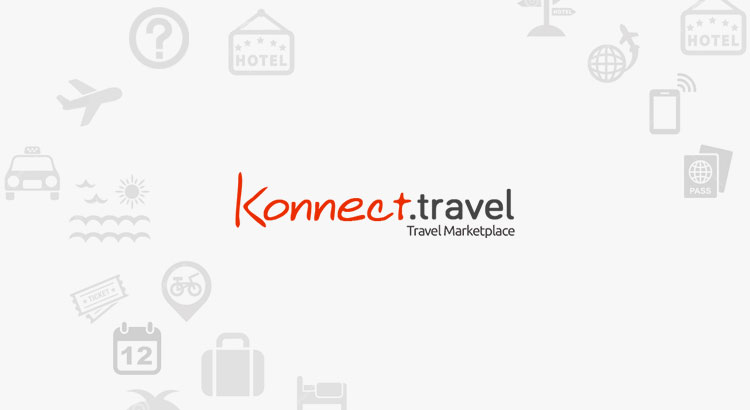 QuadLabs Launches "Konnect.travel" – a FREE technology platform for Travel Agents in India
QuadLabs Technologies launches Konnect.travel as an on-demand platform for Travel Agents to manage and run their business along with a marketplace of travel content from global suppliers. This platform will bring all agents and suppliers on a single platform to transact with each other. This will not only make the content available to the agents but will also enable the agents to do a full transaction through the platform.Konnect.travel is an online platform for Travel Agents to manage their customers, bookings and enquiries. It also provides a single source of bookable travel content from multiple suppliers around the world. It is the first travel Industry based platform specialized in catering to both Travel Agents and Suppliers needs.
Konnect.travel is a free platform for Travel Agents and it provides Point of Sale system for Flights, Hotels, Car Rental, Sightseeing, Transfers, Packages and Travel Insurance. Major suppliers around the world have participated in this revolutionary platform to distribute their content and live inventories. Every week a new supplier is added to the platform making it a unique multi content single source solution. The agents deal directly with the supplier and earn full commission provided by the supplier cutting the need of any intermediaries and consolidators.
Konnect.travel also helps the agent to monitor the bookings created by through "Booking Management Section". It provides Multiple Sale Reports based on Products, Profit and Top Destinations.
According to Gaurav Chiripal, CEO of QuadLabs Technologies Pvt. Ltd. –"We are very excited to launch Konnect.travel as a platform for Travel Agents and Suppliers.  For the first time in India we are happy to launch a FREE product for the travel agents which helps them to manage their business and procure content directly from multiple suppliers on a single platform. This launch is just a beginning of a much larger offering in future where the agents will also be able to showcase their own deals to multiple agents across the globe."
QuadLabs Technologies headquartered in India with offices in Brazil and UAE is a premier travel technology company with a focus on delivering world-class technology products to the travel industry. They specialize in intelligent solutions which have a high degree of adaptability to distinct business processes within the travel domain. Their product is a proven platform with several deployments globally.