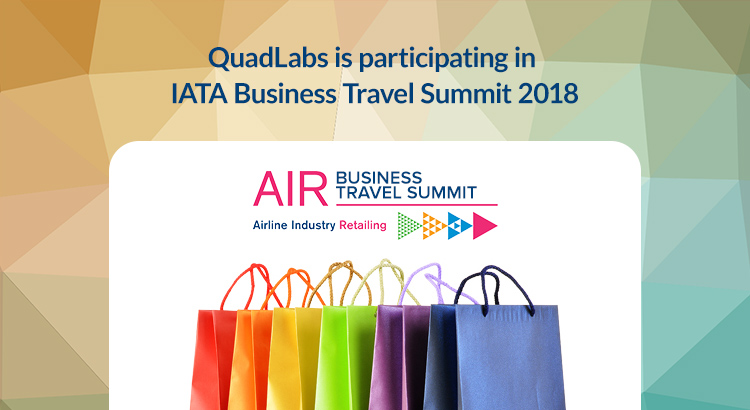 QuadLabs, a premier leader in travel technology confirms its participation at the IATA Business Travel Summit 2018 scheduled to be held at IATA Geneva Conference Center in Geneva, Switzerland on June 13th and 14th, 2018.
IATA- Business Travel Summit 2018
IATA will host the Business Travel Summit which brings over 100 representatives from a spectrum of Travel Buyers, TMCs, Airlines and IT providers. With the new guidelines and NDC perspectives from carriers, TMCs and GDS's, it's clear that the industry is moving towards implementation of NDC content in 2018. Industry cooperation across the business travel value chain is essential and more discussions on NDC are expected. The IATA Business Travel Summit helps in understanding latest insights from the industry value chain – airlines, IT providers, TMCs and Corporates – which will help in adoption of NDC guidelines.