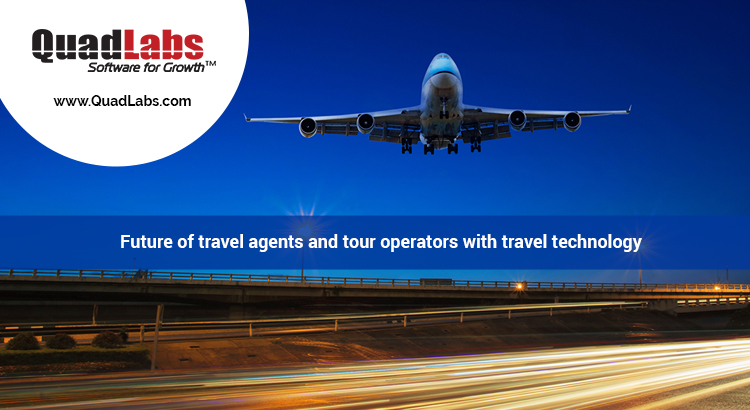 Future of Travel Agents and Tour Operators with Travel Technology
Travelling was never ever this easy with the advancement in travel technology. Traveller's experience, services offered to travellers, ease of booking have enhanced a traveller's experience. People, who had to run to travel agents to book their tickets, make hotel reservations and holiday packages can now simply log into their laptops or smartphones and make all the reservations themselves in just a few clicks.
Giant online travel portals such as Yatra.com, SOTC.in, Make My Trip, Booking.com, etc. are making it extremely easy for travelers to choose their favorite destinations, book flight tickets, reserve a preferred room in a hotel and get all the necessary travel products right at their fingertips, causing great difficulty for traditional travel agents and tour operators to boost their sales and grow their business. No matter how hard they try to sell their services with effective marketing and promoting their travel products, they are loosing the battle to these online booking engines.
The statistics show that in the last 20 years, tour operators' share of bookings has declined by 50% due to the arrival of online travel portals as they tend to provide their customers brilliant discounts in hotel reservations and other beneficial offers on other services. However, even though the hotel reservation part of travelling has seen a great fall for travel agents, but more than 70% people who are travelling overseas still tend to book their flights through travel agents as they provide them a much better price with human intervention. With this data, one can understand the future of travel agents and tour operators.
With such high standards incorporated into the business processes, the competition in the travel industry have grown steeply. With travel technology in place, even tour operators can promote their services, destiniations and target people who are planning to travel to those destinations.Inbound/Outbound Tour operators can offer an easy to look, navigate, enquire and book platform that adds comfort to their holiday planning and implementation.
With travel technology, the definition of a domestic and international destination has now been limited to just geographical regions. Services for a trip to Goa, now, are at par with those provided for Dubai trip.