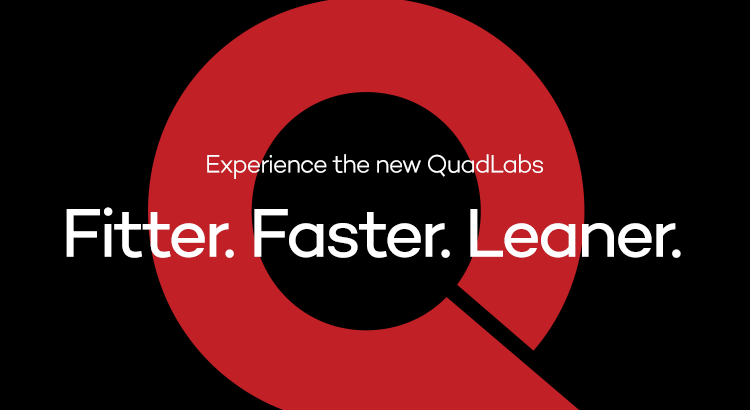 Experience the New QuadLabs – Fitter. Faster. Leaner.
QuadLabs Technologies transform itself with new products, processes and brand identity. The new logo represents the future vision of the company with leaner team and faster execution capability.
During the past few months the company have introduced new teams to manage the customer relations and provide faster support services. The product teams have been merged with the core tech teams to provide better in-depth knowledge of the industry even before single line of code is written. New product line-up is introduced to cater to a much wider SME market. The company has also introduced a very aggressive pricing model for this growing SME segment.

The company also went through a major re-structuring where almost 15% of staff were made redundant and 20% fresh talent was hired. The objective of this exercise was to remove old legacy and introduce new & dynamic processes.
"During the last 12 years, we have grown from a team of 5 people to 150 people. We realised that with growth some level of legacy also sets in. We heard our customers & partners and felt an immediate need for change. With the new QuadLabs our customer will experience faster turnaround times and much leaner processes. I am very excited to present the new branding to the world backed up by a very strong team of travel tech experts." said the CEO Mr. Gaurav Chiripal.
The key team of QuadLabs will be available at the Arabian travel market 2019 to meet with the customers, partners and resellers. Come & experience the New QuadLabs!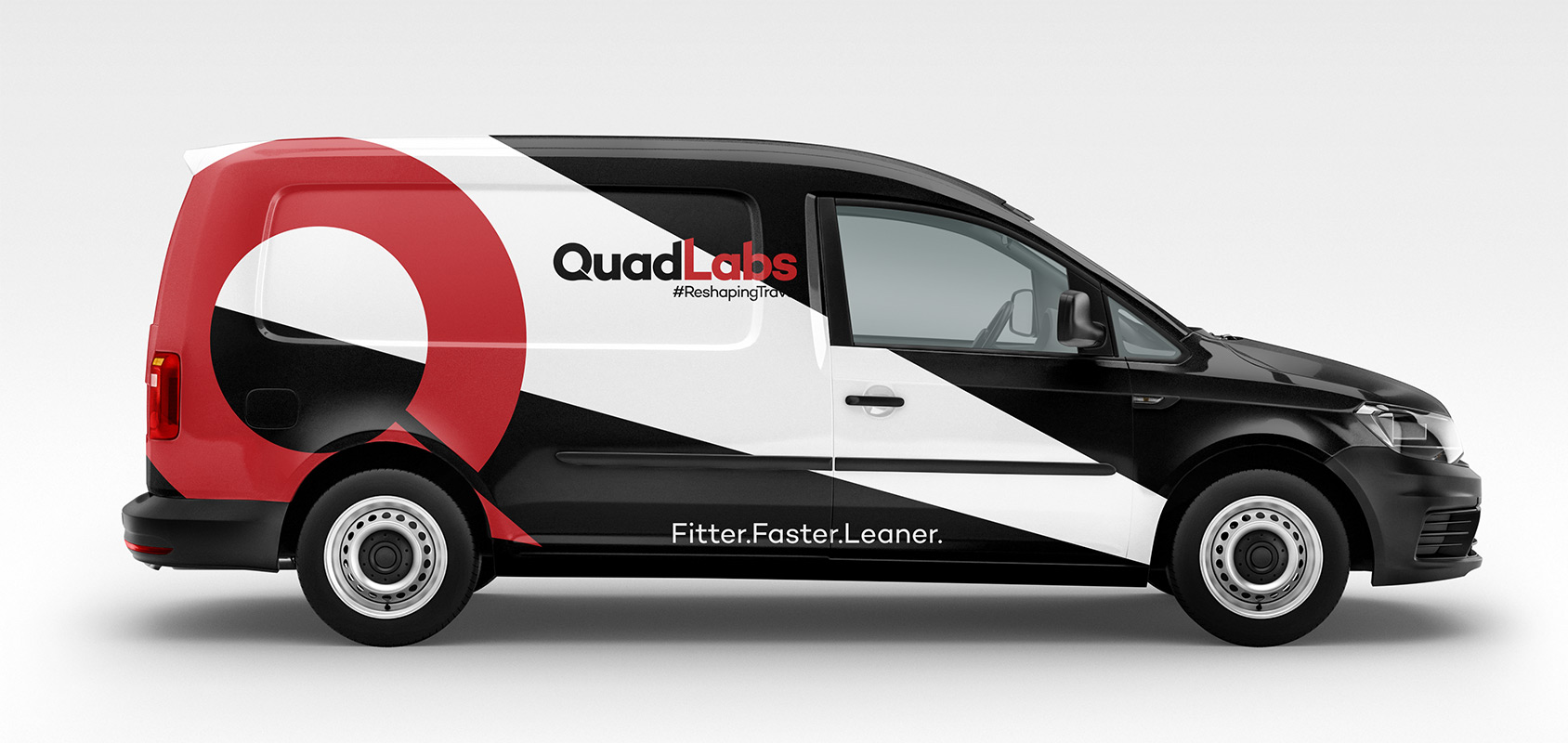 About the Company:
QuadLabs is a pure play travel-tech provider with a focus on delivering world-class technology products to the industry. The products empower Retail Sales, B2B Reseller, Tour Operator, and Business Travel intermediaries. We understand the need of the travel market in diverse geographies and are uniquely equipped to deliver best in class products with the shortest time to market.
We have achieved industry recognition with 'Middle East's Leading Travel ERP Technology Provider for 2016 & 2017' and 'World's Leading Travel ERP Technology Provider for 2016 & 2017' at World Travel Awards. We were also honoured to get 'Asia Pacific Travel Innovator of the Year' award for our business travel solution by Phocuswright.
Contact:
Ms. Shilpa Makkar
Shilpa.Makkar@quadlabs.com | info@quadlabs.com | www.quadlabs.com
720, JMD Megapolis, Tower B, Sohna Road, Sector 48, Gurgaon, Haryana, India
O (IN): +91 124 663 6999, (US): +1 646 362 2203, (UK): + 442036084769